Lifestyle Engagement Photos | Fontainebleau State Park, Louisiana | Mandy Moran
Louisiana has the most unpredictable weather! While tracking the weather the week of this engagement session, we finally felt comfortable with the weather, and it was SO windy, gloomy, stormy outside that day. However, Mandy and Chris (and their pup Felix) where such troopers during the session and the weather barely held out for us to produce such beautiful photos.
The wind made this such a fun session...Chris and Mandy were so comfortable with each other, and I loved her white Anthropologie dress! I thought it was perfect for the beach shore photos.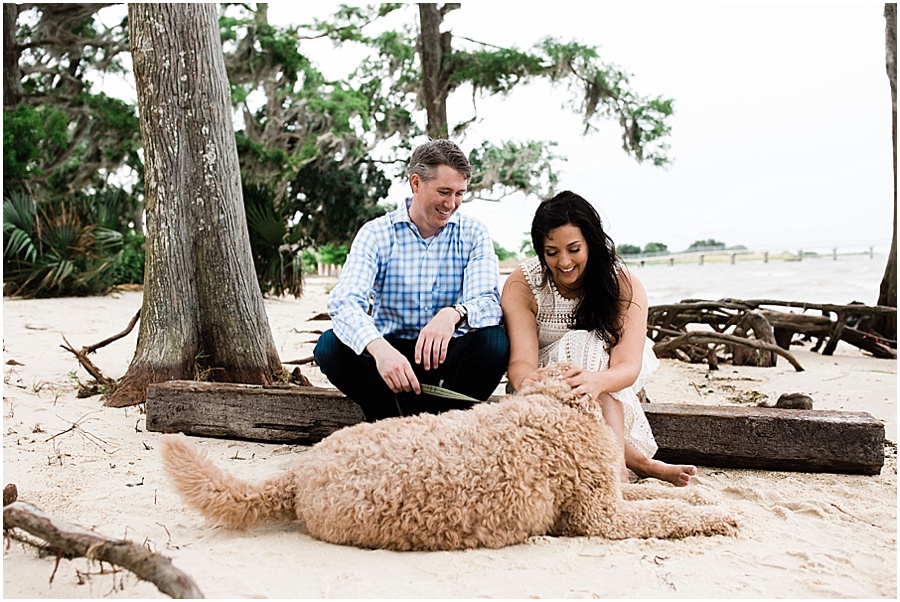 Lastly, we went under the oak trees, for my favorite photos of the session.
I cannot wait for Mandy and Chris's wedding day! I loved how comfortable they were in front of the camera, even with all the crazy weather! Fun fact, Mandy is a big Harry Potter fan, and named her pup Felix Felicis! Which is a good thing, because he really was a good luck charm to get some gorgeous photos before the monsoon happened that day! Oh, Louisiana weather!